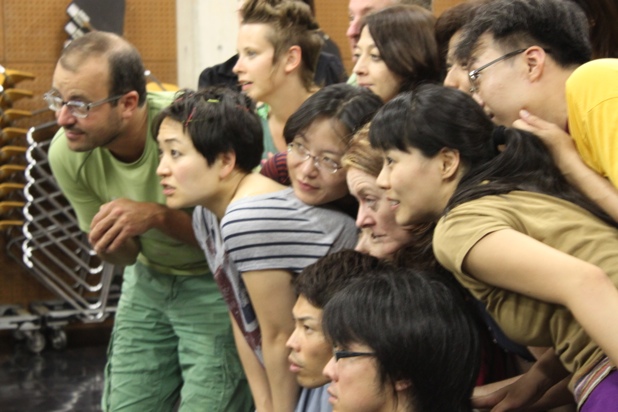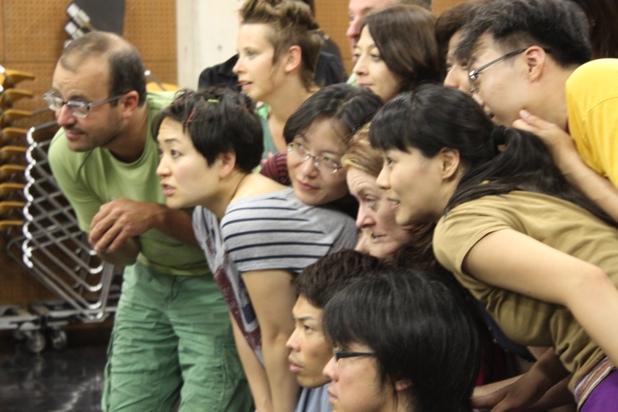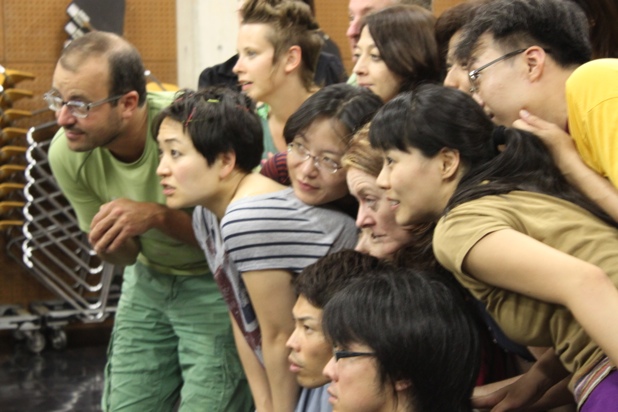 (English text follows after Japanese)
ネクストジェネレーション・イン・アジア
児童青少年演劇次世代計画プログラム
国際共同創造活動ならびに芸術交流に関心のある、児童青少年演劇の未来を担うアジアの演劇人を募り、東京にて5日間のワークショップを通して作品づくりを行ないます。
ネクストジェネレーションとは?
アシテジ国際児童青少年舞台芸術協会が、若いアーティストにもその活動を知ってもらおうと、2008年にオーストラリア・アデレードで始まった国際共同創造/芸術交流プログラム。2012年からは毎年行なわれるアシテジ芸術集会や国際フェスティバルにて約30名の参加者を世界中から募り(2012年・沖縄、2013年・リンツ, 2014年・デリー、ワルシャワ、2015年・ベルリン)、約1週間の期間、各自の文化的背景と共に児童青少年演劇に於ける関心、経験、創造過程を分かち合い、作品発表やマニフェストを掲げることで最終報告を行い、児童青少年演劇のための国際的ネットワークの構築を目指す。それにより、各国の児童青少年演劇の質の向上、並びに国際共同創造活動の発展を促すことを目標としている。
募集対象:
どのような形であれ、児童青少年のための舞台芸術を実践する、英語でコミュニケーションが可能な40歳以下の方。
具体的には:国際共同創造に関心のある、演出家、俳優、劇作家、教師、音楽家、ダンサー、もしくは他分野の舞台芸術家。
募集方法:Eメールにて以下内容を英語にてお送りください。
—履歴書(名前、住所、性別、Eメールアドレス、活動履歴、写真を含む)
—自己紹介ならびに今回の応募動機を書いた文書(A4版1枚)
Eメール: nextgeneration@yellowcamel3.sakura.ne.jp
締切:2015年7月31日(金)
募集人員:上記対象国から20名 日本から10名
使用言語:英語
場所:オリンピックセンター/東京演劇アンサンブル
日程:2015年11月30日(月)〜12月4日(金)
The Next Generation Programme in Asia
Tokyo, Japan 2015
We are looking for young emerging theatre practitioners in Asia who'd like to collaborate and make artistic exchanges internationally in order to create a theatre work for children and young audiences in 5 days in Tokyo, Japan.
What is the Next Generation Programme?
It is a programme created in 2008 in order to ease the access of young artists to ASSITEJ, International Association of Theatre for Children and Young Audiences. Since then up-and-coming artists from all over the world have been gathering at the annual meeting of the international association. The programme offers them a platform in which to exchange their experiences in the context of their own cultural background. Using this as a starting point the participants can then develop new ideas and visions for theatre for young audiences and their own work. Such encounters often result in international friendships and artistic cooperation. A network of people working in theatre has thus arisen from former and present participants of the programme, that actively influences the work of ASSITEJ and theatre for young audiences all over the world.
Who can apply?
Those who practice performing arts for children young audiences in any way in Asia under age 40 and who must be able to communicate in English: this includes the following roles: director, actor, playwright, teacher, musician, dancer, and performing artists of any genre who are willing to perform.
Is there any financial support?
JIENKYO (Japan Union of Theatrical Companies for Children and Young People) and ASSITEJ Japan will provide you accommodations, 3 meals a day, and local transportations between the airport and the venue. You need to be able to cover your airfares.
Which countries or territories are eligible?
Afghanistan, Australia, Bahrain, Bangladesh, Bhutan, Brunei, Burma, Cambodia, China, Fiji, Hong Kong, India, Indonesia, Iran, Iraq, Israel, Japan, Jordan, Kazakhstan, North Korea, South Korea, Kuwait, Kyrgyzstan, Laos, Lebanon, Malaysia, Maldives, Mongolia, Nepal, New Zealand, Oman Pakistan, Papua New Guinea, Philippines, Qatar, Samoa, Saudi Arabia, Singapore, Solomon Islands, Sri Lanka, Syria, Taiwan, Tajikistan, Thailand, Timor-Leste, Tonga, Turkmenistan, United Arab Emirates, Uzbekistan, Vanuatu, Vietnam, Yemen
How to apply:
Please send followings via e-mail:
-Your short CV including your name, address, gender, e-mail address, activities, and headshot.
-A short letter to introduce yourself and to state your motivation for this programme (One sheet of A4)
Email address: nextgeneration@yellowcamel3.sakura.ne.jp
Deadline: July 31st, Friday, 2015
Number of participants: 20 from countries listed above / 10 from Japan
Language used at the programme: English
Place: Tokyo Olympic Center and Tokyo Engeki Ensemble
Dates: November 30th, Mon – December 4th , Friday, 2015